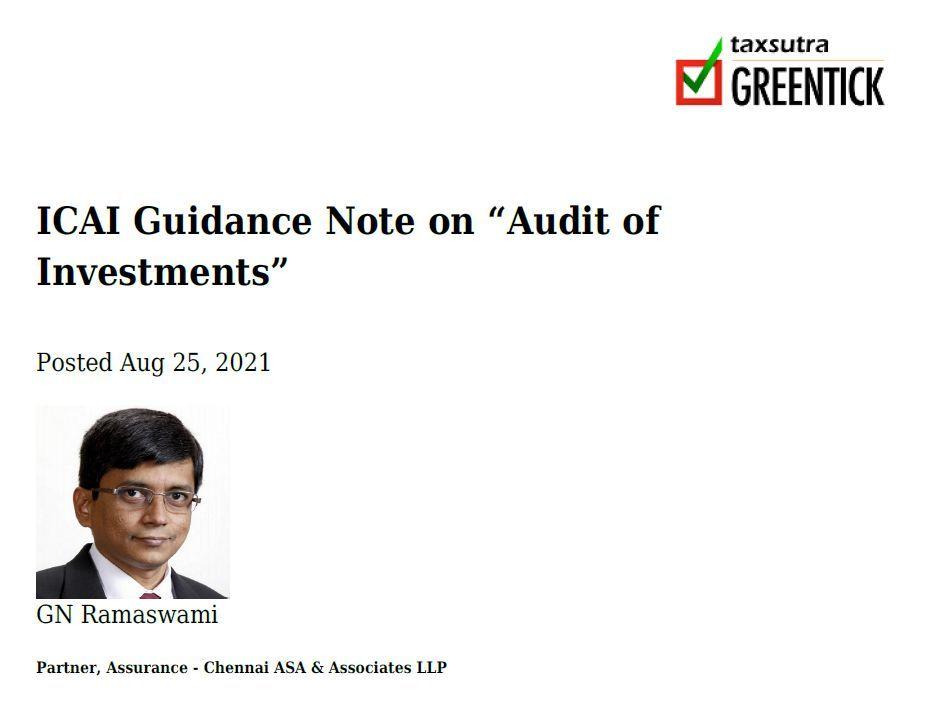 With investments being the next highly liquid asset after cash and cash equivalents, entities are looking to invest to park their surplus funds either for a short period of time or with the motive of increasing income through dividends. However, considering the liquidity of investments they are prone to misappropriation which is when management is required to safeguard the same; an auditor would also have to confirm its existence. For these reasons, the Institute of Chartered Accountants of India had issued a Guidance Note on the "Audit of Investments" in 1994.
This article takes you through the various responsibilities of an auditor as mentioned in the Guidance Note along with the verification procedures. Considering the liquidity, an auditor needs to be extra careful whilst verifying investments to check whether they are in line with the law. GN Ramaswami also explains his take on the need to mend this Guidance Note with regards to the changes in technology, automation and newer investment opportunities.
Click on the Download link below to access complete article.
Download Pdf