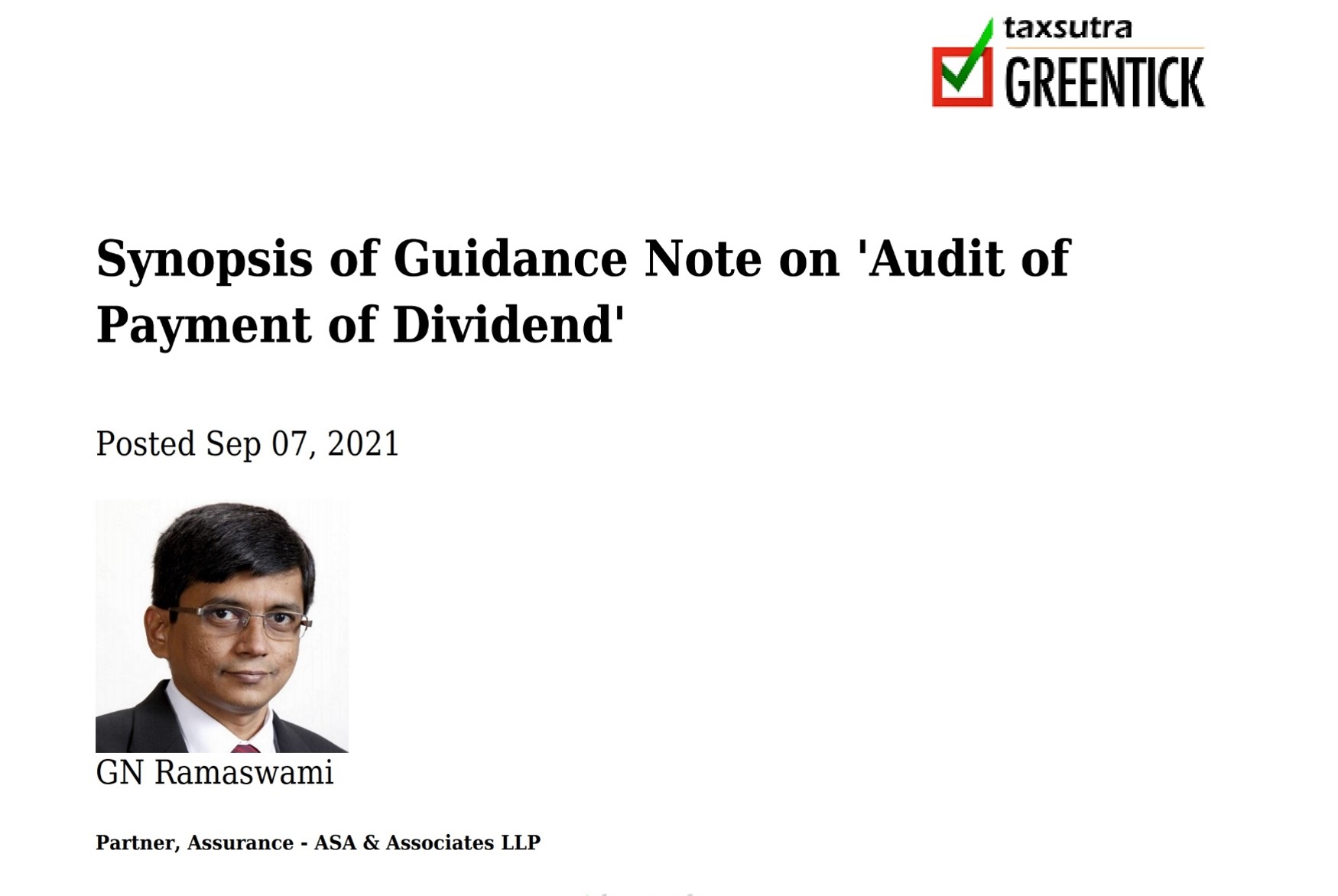 Author: G N Ramaswami, Partner, Assurance
The Guidance Note on Audit of Payment of dividend was issued in 2005 when the Companies Act, 1956 was in force. Since then, various provisions in regards to dividends have undergone change therefore, this Guidance Note requires revision. However, it still stands from an audit point of view giving guidance to the auditor to comply with the statutory requirements that relate to the payment and distributions of dividends.
This article outlines the various audit procedures resulting in the proper distribution of dividends, the internal control evaluation to determine the nature, timing and extent of the audit, the verification of payment of dividend and lastly the formalities concerning disclosure and a management representation letter and other documentation. The author touches upon the relevant provisions of Companies Act, 2013, wherever necessary, even though the Guidance Note talks about the provisions contained in the erstwhile Companies Act, 1956.
Considering the statutory compliance requirements, the auditor needs to perform the appropriate audit procedures to verify the declaration and payment of dividends. He needs to get updated with the changes in the law, the process, and types of dividends. Considering all these, it is time for the ICAI to update and revise the Guidance Note at the earliest to incorporate the changes as contained in the Companies Act, 2013 and the rules framed thereunder
Click on the Download link below to access complete article.
Download Pdf