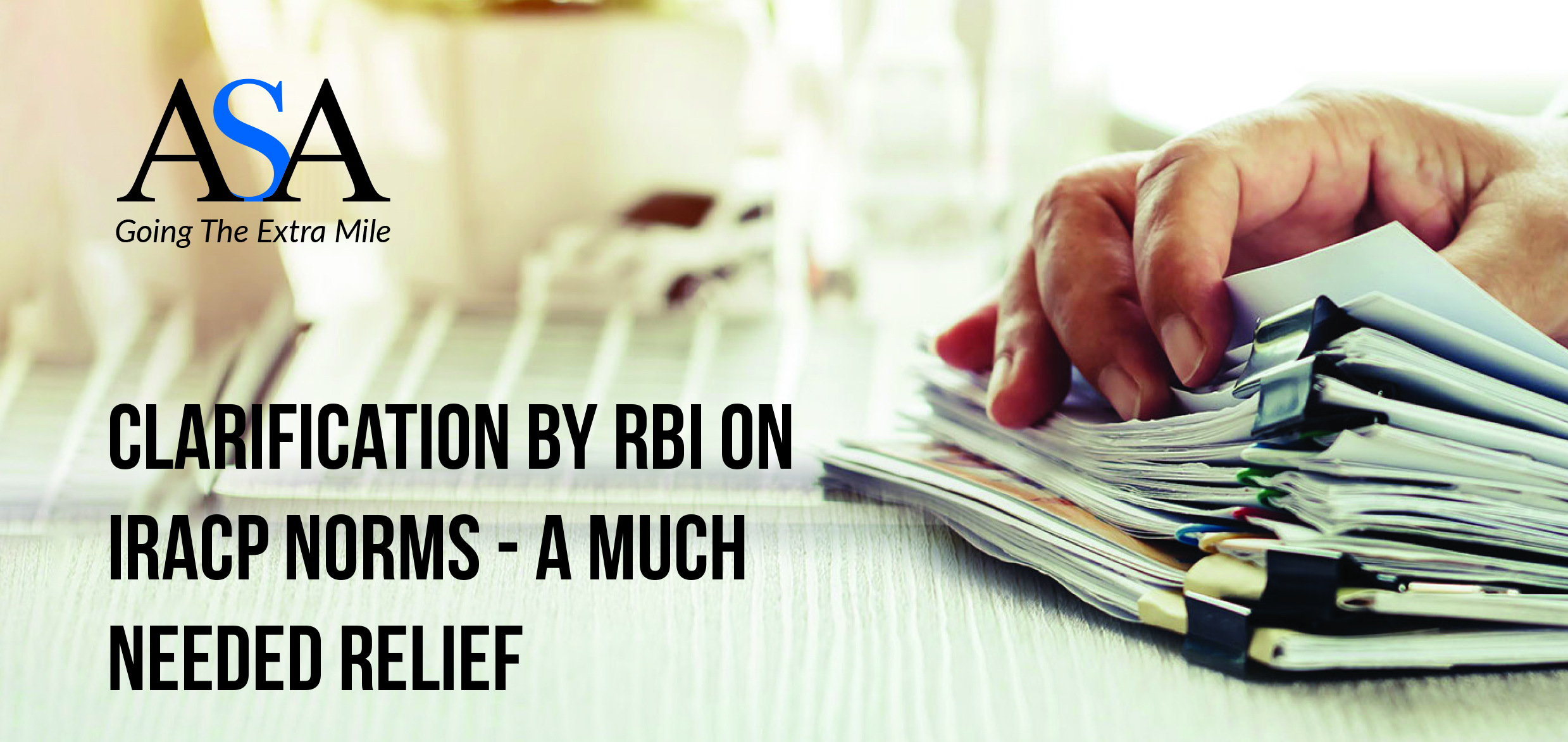 Article by Parveen Kumar, National Head Assurance
Recently, RBI has issued clarifications on Prudential norms for Income Recognition, Asset Classification and Provisioning pertaining to Advances. There was a dire need to ensure uniformity in the future implementation of IRACP norms across all lending institutions, especially NBFCs. This article provides a quick look at the clarifications made on November 12, 2021.
Outlined in this article are the various areas that have been clarified by RBI including the definitions of due dates for repayments in loan agreements. Also clarified are the classifications of advances as SMA and NPA. The definition of "Out of Order" for CC/CO accounts has been clearly stated as per the new guidelines to avoid any future discrepancies. Also outlined in this article are the clarifications made to NPA classifications in case of interest payments, applicable from March 31, 2022. Other areas covered in this article are Upgradation of Accounts Classified as NPAs, Income Recognition Policy for Loans with Moratorium on Payment of Interest and Consumer Education. With the help of these amendments debates between and management and auditors can also be made to rest.
Click on the Download link below to access complete article.
Download Pdf