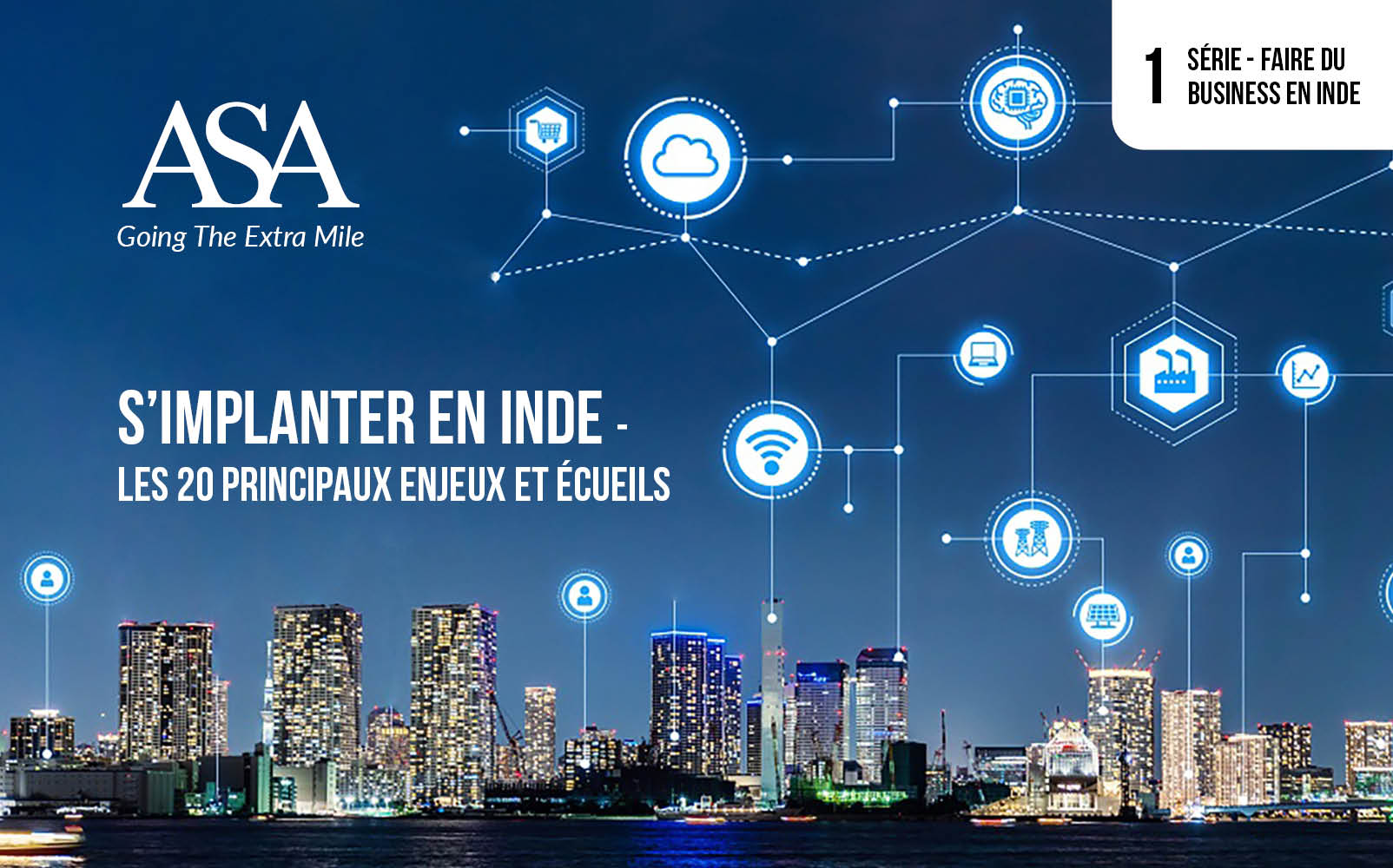 Article #1 de la série « Faire du Business en Inde » : S'implanter en Inde – Les 20 principaux enjeux et écueils.
Déjà avant la pandémie, l'Inde est apparue comme l'une des destinations les plus attrayantes non seulement pour les investissements, mais aussi pour faire des affaires. Cependant, pour s'y retrouver dans les complexités lorsqu'il s'agit de créer une entreprise, certains domaines nécessitent une compréhension approfondie afin de naviguer au mieux dans la législation, notamment la voie de l'investissement, le type d'entité choisi, la conformité réglementaire, la réglementation du travail, les droits de propriété intellectuelle, la fiscalité, ou encore la stratégie de sortie.
Cet article servira de guide initial aux investisseurs désireux de s'engager en Inde, pour les aider à examiner et décider d'une stratégie d'entrée optimale.
Cliquez sur le lien de téléchargement ci-dessous pour accéder à l'article complet.
Click on the Download link below to access complete article.
Download Pdf