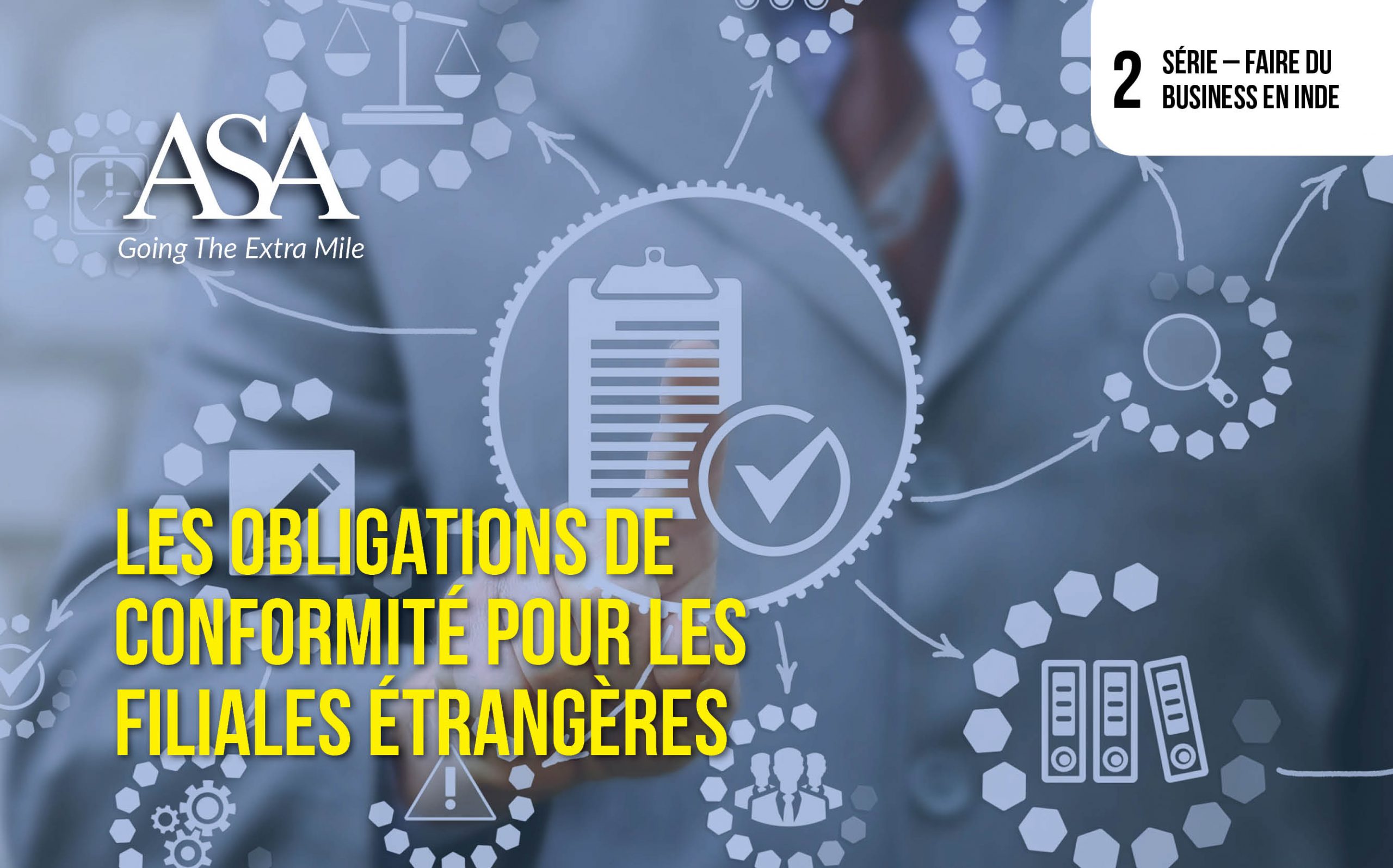 Article #2 de la série « Faire du Business en Inde » : Les obligations de conformité pour les filiales étrangères.
Les filiales étrangères constituées en Inde en tant que Private Limited Companies (Pvt Ltd) sont traitées comme des sociétés de droit local. Toutes ces entités sont régies par diverses lois, règles et réglementations centrales et étatiques. En outre, les rapports statutaires peuvent également être soumis à des règles sectorielles ; spécifiques à un État ; ou bien basées sur les activités de l'entreprise.
Cet article présente une liste des obligations de conformité auxquelles doivent se soumettre les filiales d'entreprises étrangères opérant en Inde sous la forme d'une Private Limited Company, notamment en termes d'audit, de fiscalité directe et indirecte, de droit du travail ou encore de rapports sectoriels.
Cliquez sur le lien de téléchargement ci-dessous pour accéder à l'article complet.
Click on the Download link below to access complete article.
Download Pdf