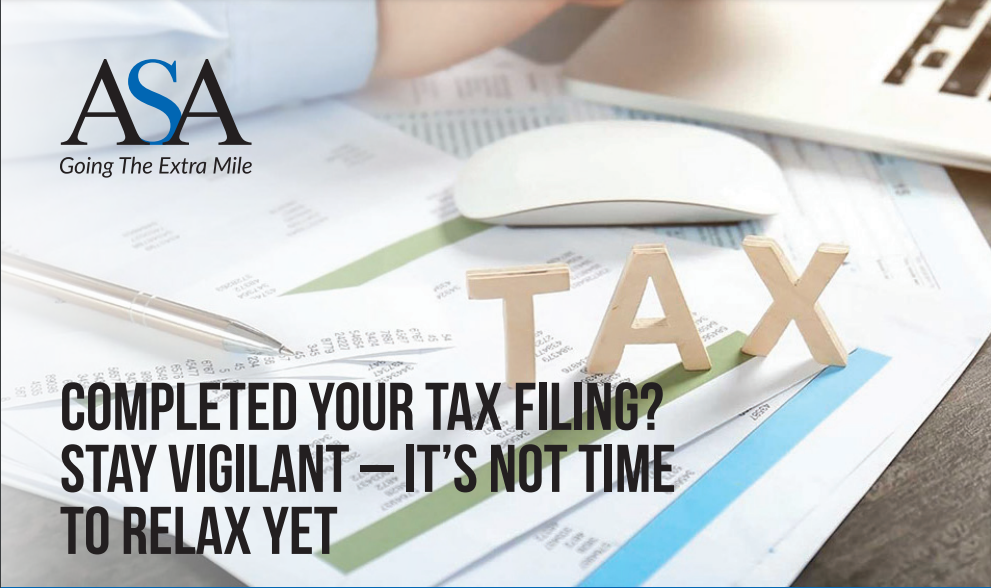 Author: Pankaj Aneja, Executive Partner, Taxation, ASA & Ashima Verma, Manager, Taxation, ASA
"Once you've completed your tax filing, it may seem like the hard part is over. However, this article warns you to stay vigilant and not relax just yet. Discover why staying on top of your financial matters remains crucial even after-tax season is done.
Click on the Download link below to access complete article.
Download Pdf